Watford Football Club have confirmed the departure of their Head Coach Javi Gracia.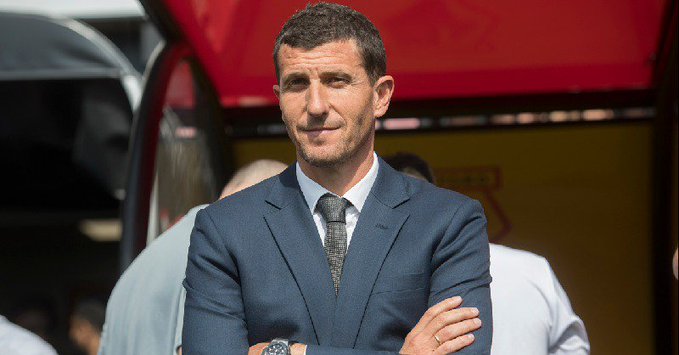 Javier "Javi" Gracia Carlos played in 430 matches during a 15-year professional career in spanish footaball.
After retiring he began working as a manager, coaching for several clubs in Spain, Greece and Russia before being names as  head coach for Premier League club Watford in January 2018.
Gracia led the club to Wembley last season, but they lost 6-0 to Manchester City in the biggest FA Cup final win in over a century, putting them 11th place in the Premier League.
Then three defeats in their opening four league games saw him lose his job during the first half of England's Euro 2020 qualifier against Bulgaria.
Chairman & CEO Scott Duxbury said: "Javi has represented Watford with great dignity and will always be deserving of our fullest respect for his achievements."
 
Javi Gracia's staff will also be leaving the club, ahead of the imminent appointment of a new coaching team.
 
Everyone at the Hornets wishes Javi and his staff all the very best for the future, and they will always be welcome visitors in the future at Vicarage Road.
The Spaniard, who took over at the Hornets in January following Marco Silva's dismissal, was committed to Watford until 2023.