The 2020 Virgin Media Baftas ceremony tonight shown as-live on BBC One from 7pm
With the ongoing pandemic, the ceremony won't quite be going ahead in its usual format, complete with a red carpet and star-studded guest list.
In accordance with current restrictions, the ceremony will take place in a closed studio, as a socially-distanced show with nominees invited to accept their awards virtually.
In a statement Ayoade joked, "I am as surprised as you are that this is still going ahead", while BAFTA Chief Executive Amanda Berry said, "I am thrilled that Richard Ayoade will be hosting the Television Awards for the first time."
The Awards will be broadcast as-live on BBC One on Friday 31st July. 
The six Virgin Media Must-See Moment 2020 nominees are:
·         ITV 1, Coronation Street – The Death of Sinead Osbourne
·         BBC 3, Fleabag – Confessional scene
·         Sky Atlantic/ HBO, Game of Thrones – Arya kills the Night King
·         BBC 1, Gavin & Stacey – Nessa proposes to Smithy
·         ITV 2, Love Island – Michael recouples after Casa Amor
·         BBC 1, Line of Duty – John Corbett's death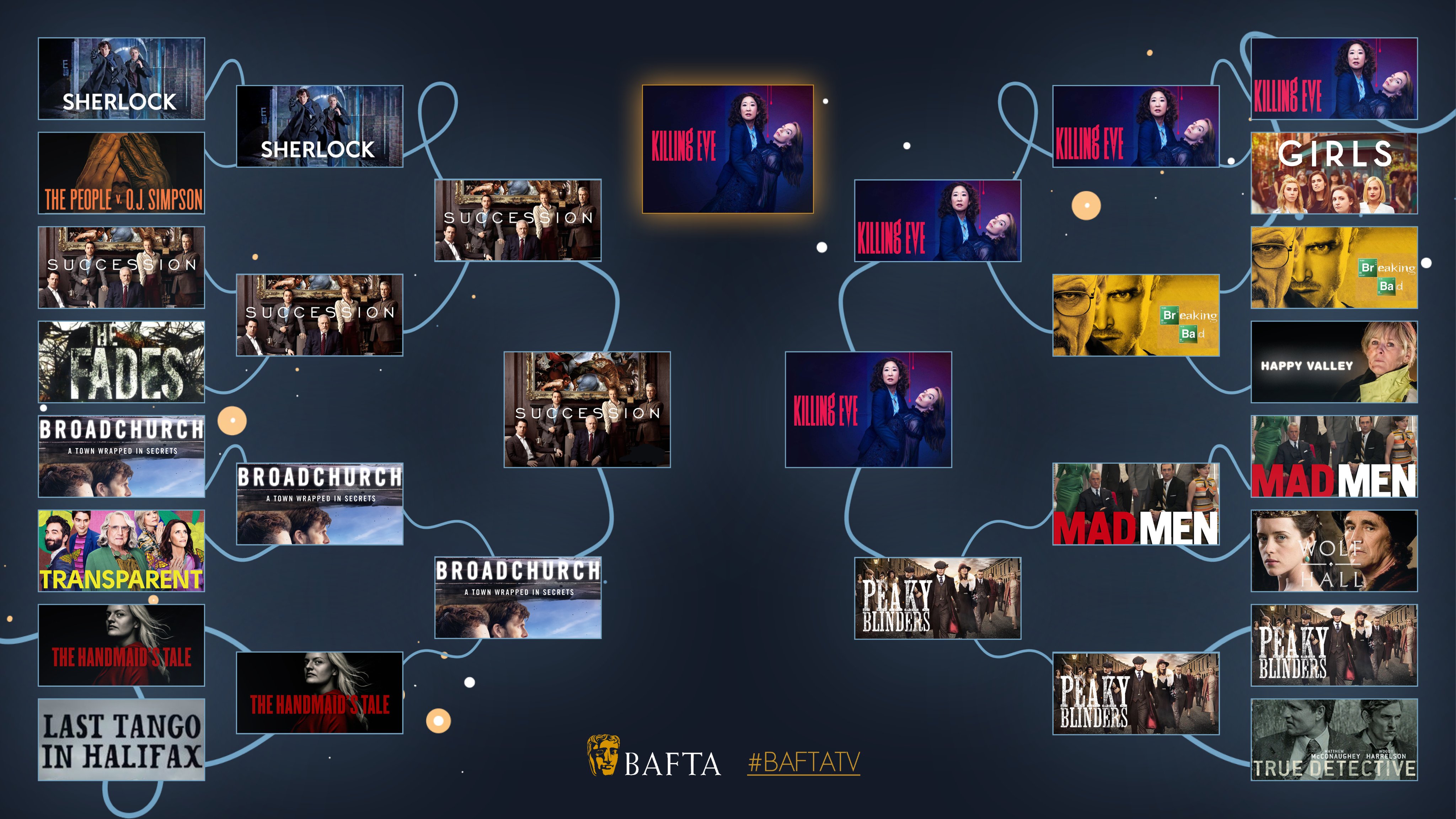 The nominees were chosen from a longlist based on audience viewing figures (BARB), social listening data (TalkWalker) and vigorous desk research to ensure strong representation of TV viewing across the country. The final shortlist of six nominees were then selected by an independent jury of national media experts including TV critic Caitlin Moran. The jury was chaired by BAFTA Television Committee Chair Hannah Wyatt.
Glenda Jackson is up for the female equivalent for her performance in Elizabeth Is Missing, her first television role in 27 years.
Jodie Comer, Suranne Jones and Samantha Morton are also shortlisted, for Killing Eve, Gentleman Jack and I Am Kirsty respectively.
Fleabag creator Phoebe Waller-Bridge will vie with co-star Sian Clifford for the female performance in a comedy programme award.
David Bouchier, Chief Digital Entertainment Officer at Virgin Media said: "Great TV is at the heart of our business, so we are delighted to have an award that continues to represent and showcase the biggest shows and conversations in British television.
"Now in its fourth year, Virgin Media's Must-See Moment is all about the fans and in this year's incredibly strong list of nominees, their voice really shines through. I can't wait to see what the fans will choose as their Must-See Moment winner."
Hannah Wyatt, Chair of BAFTA's Television Committee, said:
"Television in 2019 showcased the incredible craft, gripping scriptwriting and brilliant visuals which continue to captivate the British public. From bringing back nostalgic favourites, to raising awareness about hugely important issues, the shows and moments nominated for Virgin Media's Must-See Moment Award 2020 reflect BAFTA's values to champion excellence and inspire creativity.
"I can't wait to see what audiences choose to be their Virgin Media Must-See Moment winner at the BAFTAs, in what is sure to be a close contest."
Quote from Virgin Media Ambassador and Must-See Moment Judge Caitlin Moran:
"This "Golden Age" of television has now been going on for so long, we are, perhaps, entering a Diamond Age – or even a Platinum one. Now, more than ever, we have needed the sense of escape, truth, community and joy that the best television delivers, and we are talking about it everywhere: on the sofa, on Twitter, and at a safe distance of two metres whenever we meet up.
"2019 delivered some of the best TV we have ever seen, and it was a privilege to once again represent the fans at home on the jury for the Virgin Media Must-See Moment,  and argue for the moments that truly made everyone gasp.
"So whether you were shouting "GET IN THERE, ARYA!" as she went head-to-head with the Night King, Tweeting "Gngngngngn" at the hot Priest in Fleabag, or finding yourself, unexpectedly, bursting into tears when Nessa proposed to Smithy, it's now over to you to decide on which moment truly "won the telly." Who will take home the award this year? It's time to vote for your Virgin Media Must-See Moment of 2019."