Due to a number of bike thefts, the bike rack to the left of Watford Junction station entrance is being taken away.
Cyclists are being asked to use the secure bike facility at the side of platform 6.
This undercover facility now has 300 spaces and is monitored by CCTV cameras.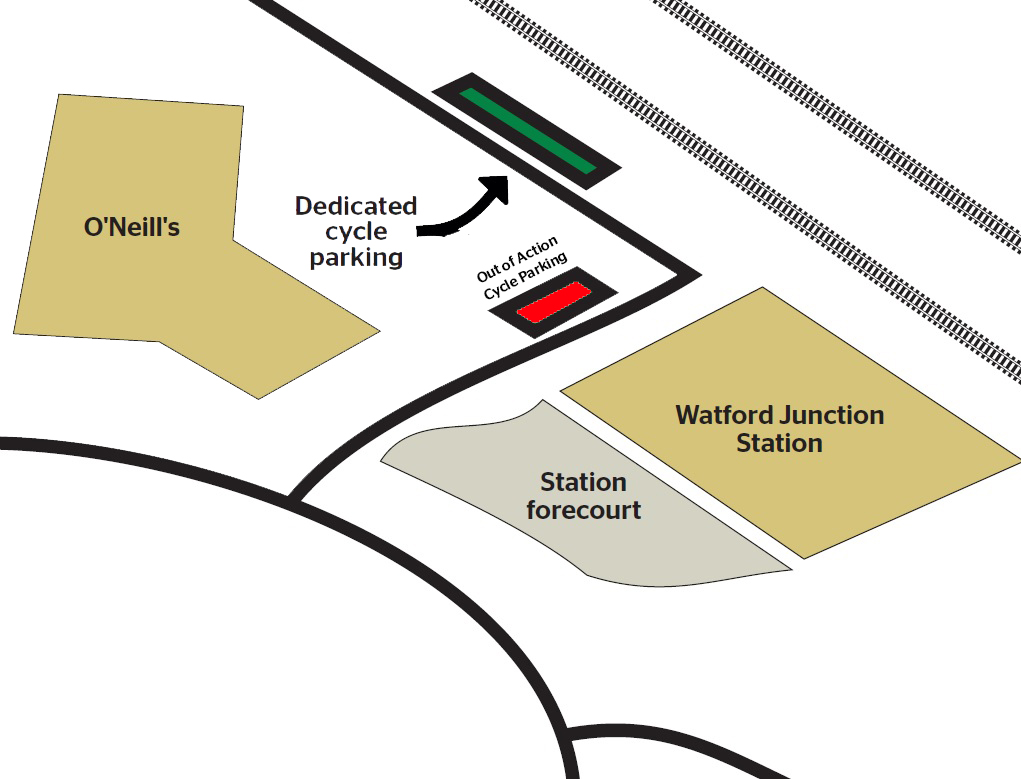 81 cycle stands removed from the front forecourt in July 2020, and once covid restrictions are removed the area will be used for events and stalls.