The number of people who have died because of Covid-19 is nearly twice as high as the figure we hear announced every day.
The UK death toll from Covid-19 has surpassed 40,000 according to official figures, with nearly 10,000 care home residents now having died from coronavirus.
Data Provided by Live ONS Map
Data from ONS
By 1 May, the number of coronavirus deaths announced by the UK government was just over 28,000.
Looking back at death registrations filed then, the figure is higher: just under 36,000 death certificates mentioned Covid-19.
The measure preferred by statisticians, counting all deaths above what would be expected, was even higher: more than 50,000.
Each measure answers different questions.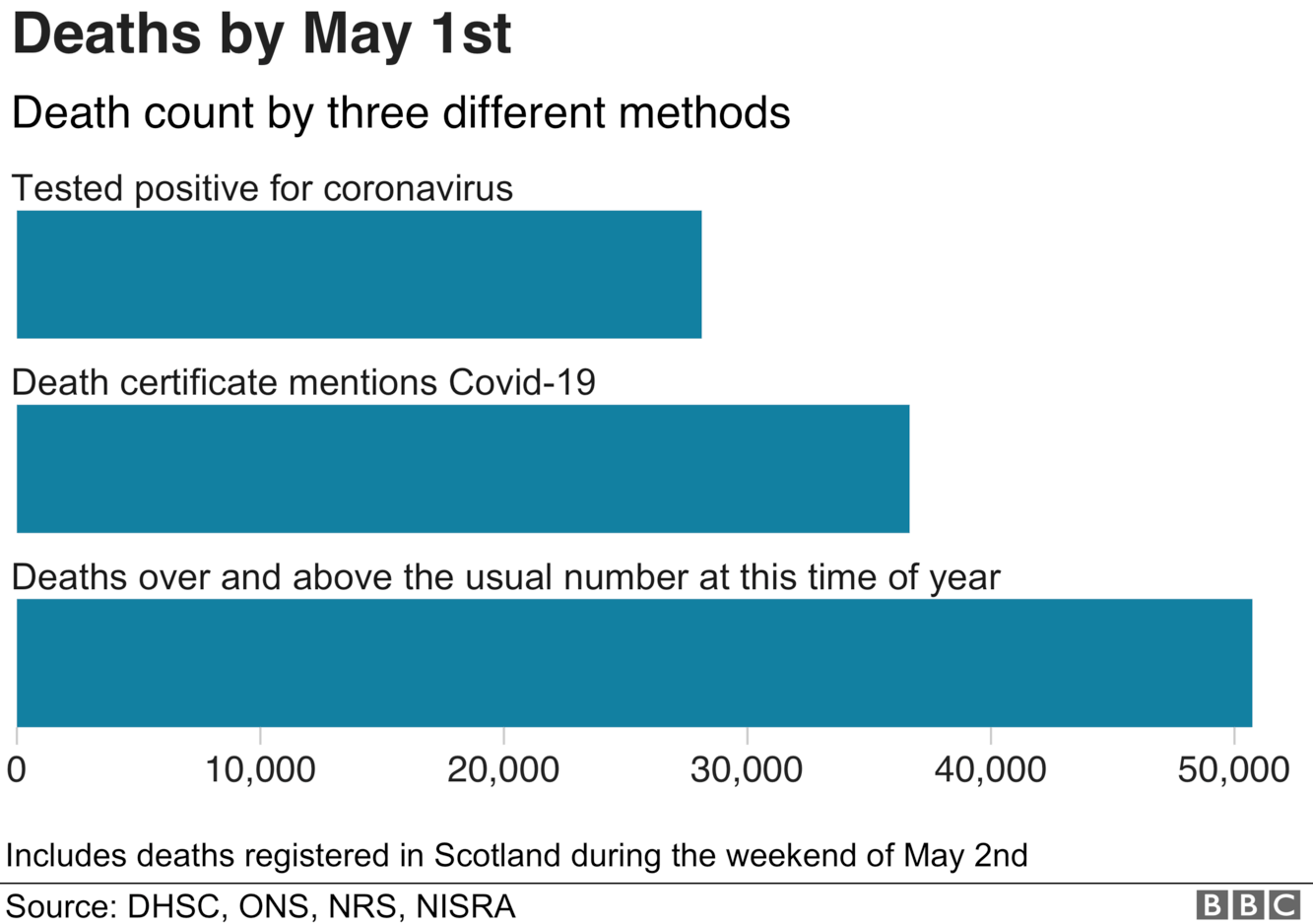 More from the BBC
The UK scheme to pay wages of workers on leave because of coronavirus will be extended to October, but the government will ask companies to "start sharing" the cost of the scheme from August.