Live coronavirus updates for Watford on Saturday, April 11
A further 22 deaths of Covid-19 patients at West Herts hospitals were confirmed yesterday, taking the total death toll at West Hertfordshire Hospitals NHS Trust to 84 of a total of 1,179 positive cases in Hertfordshire.
20 NHS workers have died after testing positive for Covid-19
Paying tribute to the mother-of-four, medical director Dr Paul Hopper said: "Sara had that unbeatable combination of kindness, selflessness and total determination to get things right for patients. She was an example to every one of us."
Chowdhury, London doctor to died of coronavirus.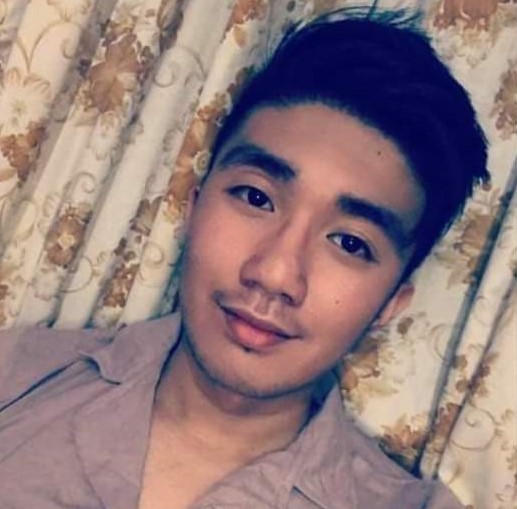 John Alagos, aged just 23, an NHS nurse who died of coronavirus was treating patients with the disease at Watford General Hospital.
His mother Gina Gustilo told the BBC the family were waiting to hear whether he had tested positive for Covid-19.
Tracey Carter, the chief nurse at the hospital, said: "John was very popular and will be missed greatly by his colleagues."
WATCH: I'm glad to say we now have capacity for #coronavirus tests for all key NHS and social care staff across the country. pic.twitter.com/wQ8jb9FPwf

— Matt Hancock (@MattHancock) April 11, 2020
The Queen speaks of light overcoming darkness, and the hope that Easter symbolises, in a special message recorded to mark the Easter weekend.
The Queen speaks of light overcoming darkness, and the hope that Easter symbolises, in a special message recorded to mark the Easter weekend. pic.twitter.com/fTFCOSVBtT

— The Royal Family (@RoyalFamily) April 11, 2020
Herts Police Remind people to stay home this bank holiday weekend They are making sure you're still sticking to the rules enforced by the government and only leaving your house for essential reasons. These have been put in place to protect our NHS and save lives.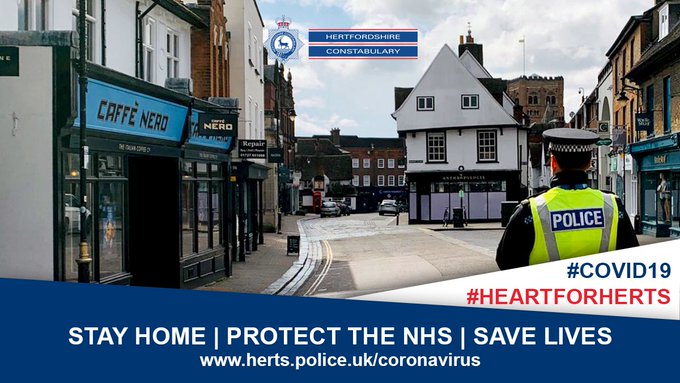 Some disabled drivers have been unable to park in the town centre as their spots are taken during the lockdown.
Watford Police have been patrolling the town centre to assure this doesn't happen.
Domestic Abuse on the Rise
There is no need for anyone to suffer in silence in Watford. If you are living in fear during the lockdown because of an abusive partner, help is still available.

Domestic abuse services available include:
Herts Independent Domestic Violence Advocacy Service (IDVA) on 0300 790 6772 (Monday-Friday 9am-5pm). Or, if you require emergency refuge accommodation, you can call Safer Places specialist domestic abuse service on 0330 102 5811 (24/7 availability).
Alternatively, you can contact Hertfordshire's victim service team at Beacon, even if you don't want to report the incident at a crime. You can call a case manager in confidence on 0300 0115 555 and press option 3 (Monday-Friday 8am-6pm and Wednesday 8am-8pm) or email at info@hertfordshirebeacon.org.
For information and advice for yourself or someone you're worried about, you can go to socsi.in/Tc8DA. The website is a helpful local resource for anyone who is experiencing domestic abuse or those carrying out abuse who want support to change their behaviour.
You can also speak to someone from the Herts Domestic Abuse Helpline, free and in confidence, for help, advice and support on 08 088 088 088 (open weekdays 9am-9pm and weekends 9am-4pm). Alternatively email Kim@mailpurple.org.
The Foreign Office has chartered 12 more flights to bring more than 3,000 stranded UK nationals back from India.
It follows seven flights that have already been arranged between April 8 and April 12 and will bring the total number of Britons repatriated from India to around 5,000.
The new flights will leave from Goa, Amritsar, Ahmedabad, Hyderabad, Chennai, Kolkata and Thiruvananthapuram between April 13 and April 20 with bookings opened on Friday.
The Foreign Office's Minister of State for South Asia and the Commonwealth, Lord (Tariq) Ahmad of Wimbledon, said: "We are doing all we can to get thousands of British travellers in India home.