The British couple attempted to smuggle £2 million worth of heroin out of Pakistan into the UK.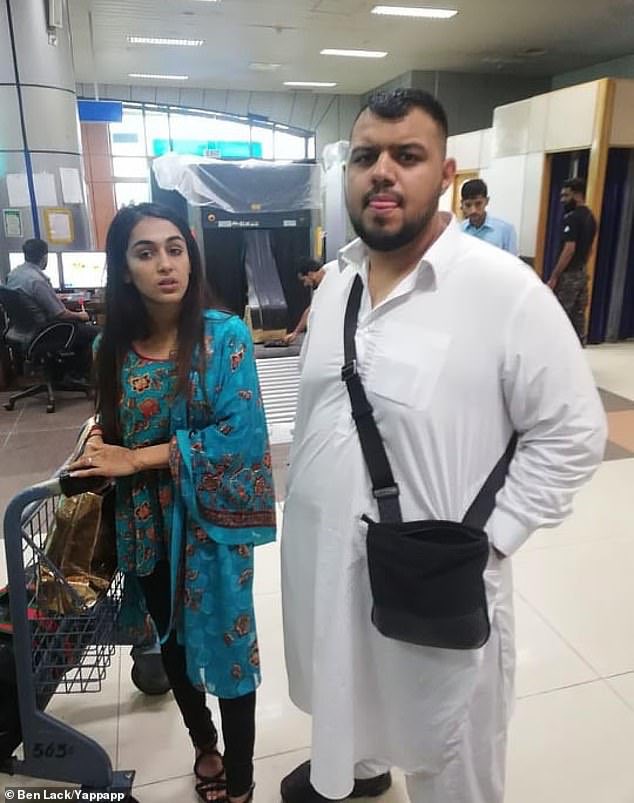 Mohammed Tahir Ayaz, 26, and his wife Ikra Hussain, 20, from Huddersfield, West Yorks, were arrested by Pakistani authorities at Sialkot International Airport while trying to fly to the UK via Dubai on Thursday.
The couple were trying to travel to the UK via Dubai when they were stopped with 24 kilos of heroin in their luggage.
The drugs was said to have been sewn into female clothes and was picked up during the security scanning process.
They have now been handed over to the Anti-Narcotics Force (ANF) Force for further investigation.
The laws are very strict on drug smuggling in Pakistan, and can give the death penalty or life behind bars if found guilty.
A spokesperson for the Foreign Office said they were urgently seeking more information from the Pakistani authorities.
"British couple" Mohammed Tahir Ayaz, 26, & wife Ikra Hussain, 20, of Huddersfield, W Yorkshire named by Pakistani authorities after arrest at airport on suspicion of trying to smuggle £2 million of heroin into U.K.

Why does Britain give home to those who seek to destroy it? pic.twitter.com/7c95O1zAX9

— Katie Hopkins (@KTHopkins) September 21, 2019