Video: Debris fell from the sky as the Engine blew up on Fire, in USA and Netherlands.
Boeing 777 aircraft powered by PW4000 engines have been suspended after United Airlines engine failure.
United Airlines and Japan's two main operators have already stopped using 56 planes with the same engine.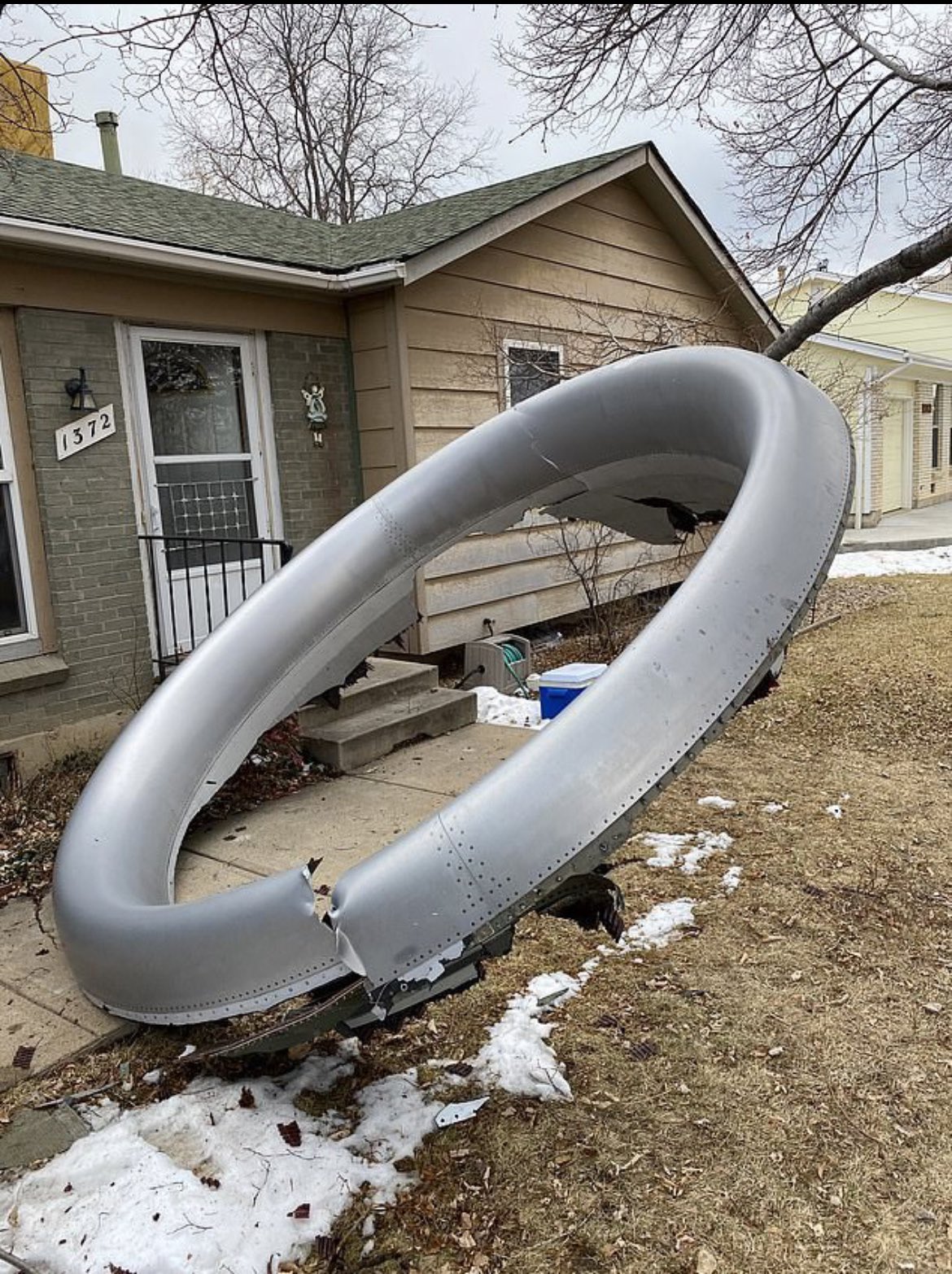 United flight 328 carrying 231 passengers had to carry out an emergency landing at Denver airport shortly after take-off on Saturday after debris fell to the ground.   Cars, Houses were damaged and one woman suffered an injury.
United Airlines Boeing 777 operating as flight 328 flying from Denver – Honolulu suffered a serious engine failure on takeoff.

It made an emergency landing and everyone is ok.

Check out these pieces of the engine falling from the sky…pic.twitter.com/1IyBj6Nlf2

— Rex Chapman🏇🏼 (@RexChapman) February 20, 2021
Witnesses in the Netherlands heard one or two explosions after the Boeing 747 cargo plane took off in Maastricht heading to New York.
Boeing has said operations of all 777s powered by Pratt & Whitney engines should be suspended until the Federal Aviation Authority (FAA) finds an appropriate protocol for inspections.
Pratt & Whitney said it had dispatched a team to work with investigators.
The engine failure is the another blow for Boeing after its 737 Max aircraft was grounded for 18 months following two aviation accidents that left 346 people dead.