British Bus Company new Jobs but only for Romanians
12th August 2016
Arriva was looking for 30 drivers to work full time in Watford, with accommodation provided by the company.
Yet he was 'refused job interview at Watford bus firm - because he's not Romanian!!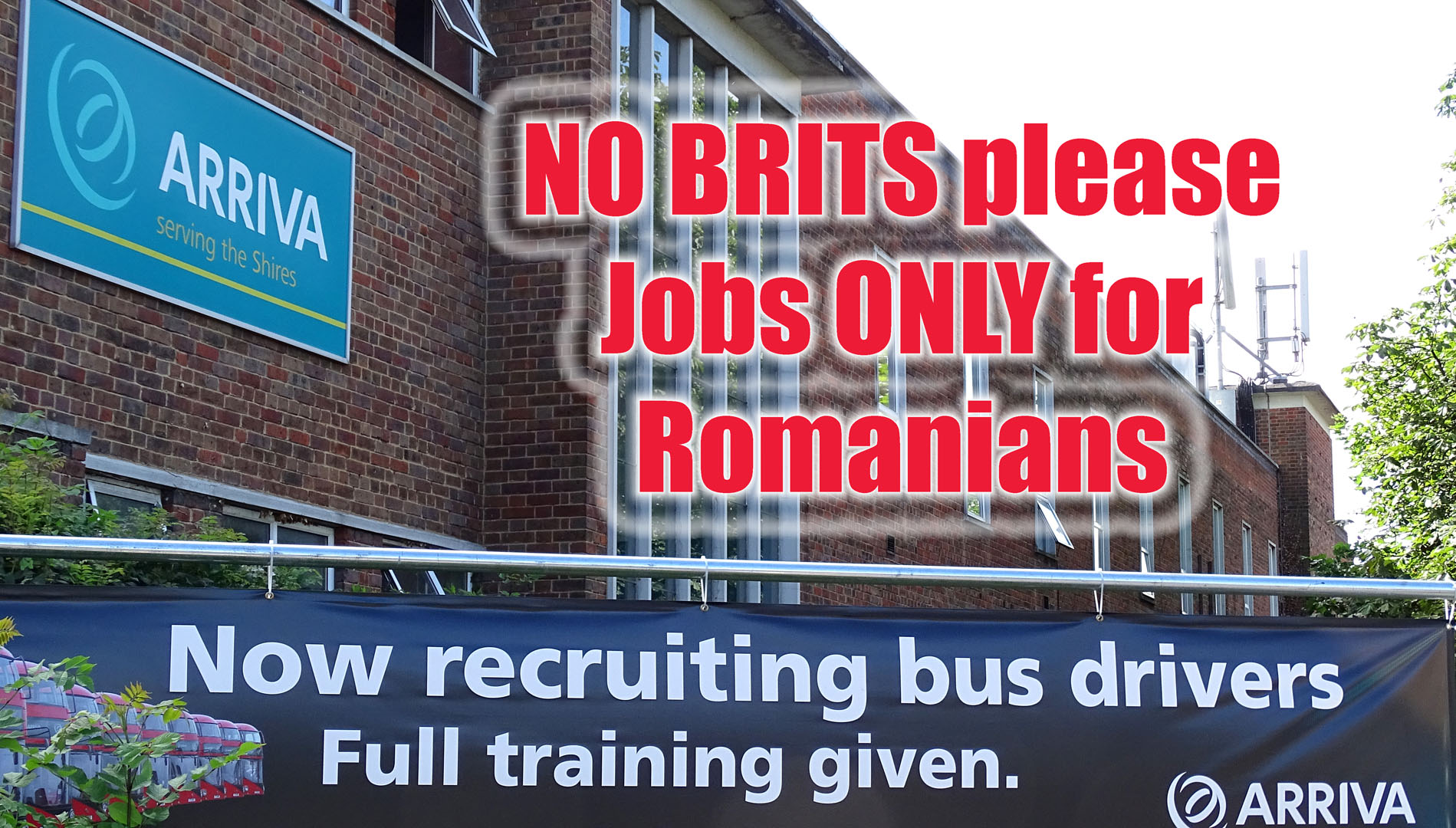 Peter Kennedy sent his CV into a recruitment agency  after seeing an advert wanting bus drivers from the European Union.
The 45-year-old said an interview was set-up before receiving an email the day before from Arriva saying the job was only available to Romanians.
Peter currently works for a delivery firm on a zero hours contract and was willing to move 150 miles from his home in Gainsborough, Lincolnshire for the job.
His hopes were crushed when he received an email from the Skills Provision agency to tell him he was no longer in the running for the job, according to the Sun.
The email read: "The programme we have set up for the Romanians fills my requirement here at Watford."
In a statement Arriva defending their selection policy, saying: "On occasion, to ensure that all vacancies are filled with the most suitable candidates, we employ agencies that specialise in personnel from overseas.
"Candidates undergo the exact same interview process as those of British residency. We always encourage applications from any individual, regardless of their present address."